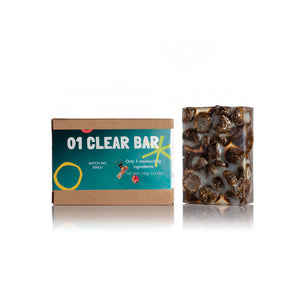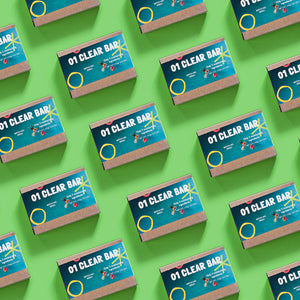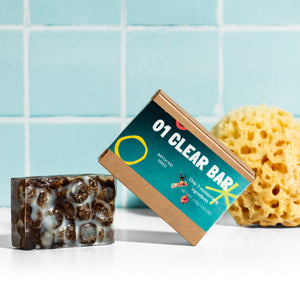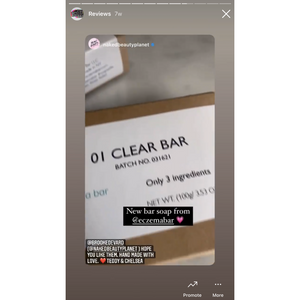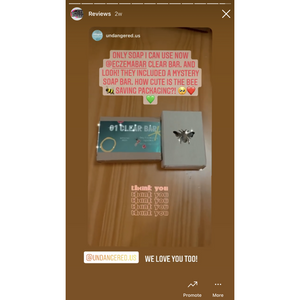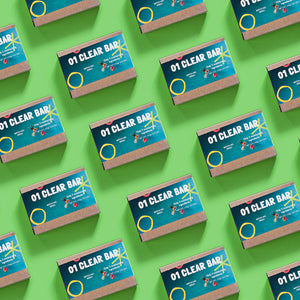 01 Clear Bar
Are you ready to give your skin the VIP treatment it deserves?
Our signature 01 Clear Bar is the perfect answer!
This all-natural, unscented vegan soap is specifically formulated for eczema-prone skin with just three ingredients - plant based glycerin soap base, African black soap and colloidal oatmeal. So ditch those icky, ugly eczema bar soaps and upgrade to our 01 Clear Bar!

Not only will you be getting silky smooth, moisturized skin that'll rival anyone's complexion ⭐, but you also won't have to worry about scent – because this bad boy is totally unscented. Plus, since it's zero waste and packaged in recyclable material, it's eco-friendly too!
So why wait?
Give your skin (and the environment!) some love and get your hands on our 01 Clear Bar today!
Ingredients: saponified organic glycerin base, African black soap, colloidal oatmeal
 All of our products are made in small batches to ensure quality. Texture may vary slightly from batch to batch.