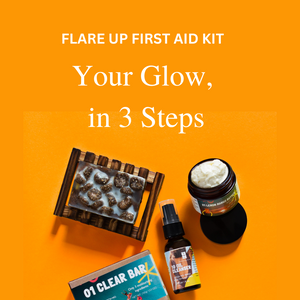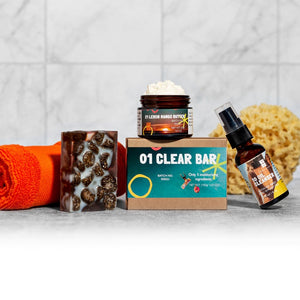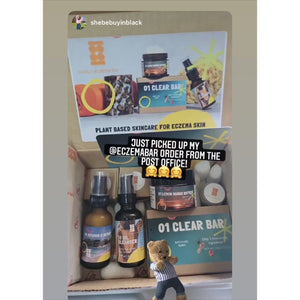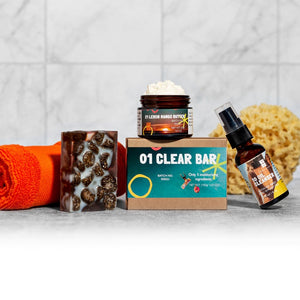 Flareup First Aid Kit ($49.97 Value)
Itchy skin? You don't have time for that!
Eczema flare ups occur year around. Spring is flare up triggered pollen season. Summer is sweaty skin in creases (armpits, elbows, knees), salt and chlorinated water flare up season. Autumn is leaf dander, pet dander, outdoor mold flare up season. Winter is dry, crack, itchy skin flare sup season. Imagine feeling calm.
Try this step by step process next time you have a flareup.
First, oil wash your face or infected area with our 10 Oil Cleanser
Next, hop in the shower and wash off the dust, dirt, grime of the seasonal debris with our 01 Clear Bar.
Finally, moisturize your skin with our 21 Lemon Mango Butter.
Feel the difference? You deserve that feeling everyday!
 All of our products are made in small batches to ensure quality. Texture may vary slightly from batch to batch.